Please read shopping guide before order.

CXM's HAMPU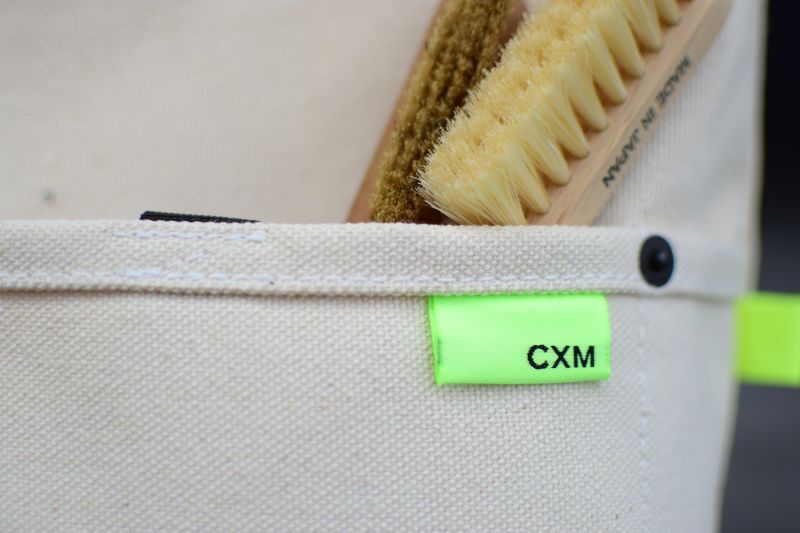 CXM started with a "HAMPU" chalk bag. "HAMPU" means sailcloth(canvas) in Japanese.
AS that name implies, it was originally used as a sailcloth.
Good breathability and toughness that can be adapted to harsh environments.
It can be said that it is an outdoor material that has been used for a long time.
We uses only canvas woven from a long-established 130-year-old factory in Kurashiki, which manufactures 70% of the country.
Fabric woven on vintage shuttle loom is denser, more durable and textured than regular canvas.
It has the strength to withstand harsh use, and the more you use it, the more it will tasteful.
It is Japanese quality.


It is such a material that becomes "cool" even with chalk and dirt.
Taste that changes over time, reflecting the personality of the user and evolving I am fascinated by such charm and use it as a standard material of CXM.

* The material of 1.2.3 is the above canvas.
---

ABOUT FABRIC

1. HAMPU (UNBLEACHED)

Heavy canvas cotton100% , MADE IN JAPAN

It is woven with thick threads, it is a powerful material with irregularities on the surface.
There is also a solid thickness and moderate tension.

The more you use it, the more familiar it becomes and the more it tastes.

2. WASHED HAMPU (UNBLEACHED)


pic. left #1, right #3
Washed #1 canvas.
Softer than #1, There are wrinkles on the surface, and it looks like it has been used.
3. LIGHT HAMPU(UMBLEACHED)

Light canvas cotton100% , MADE IN JAPAN (pic. right, left #1)

There is a beautiful expression with a uniform texture.
It is about half the thickness of #1, but because it uses high-quality canvas, it has a firm feel that is suitable for chalk bags.
Lightness is also an advantage.
Mean of UNBLEACHED
Gentle color : the original color of the material.
Gentle to the earth : It is a material with less environmental pollution because it is not bleached or dyed.
Cotton residue (black lumps) can be seen on the surface of the fabric, but please enjoy it as a characteristic of the generated canvas.
---
4.DENIM(INDIGO,BLACK)

14oz Raw denim cotton100% , MADE IN JAPAN

Solid and thick denim has tension.
As with denim pants, the more you use it, the more the color fades and you can get used to it.





5.WASHED DENIM(INDIGO)



Washed denim.(pic right)
Softer than #4., has wrinkles on the surface looks like it has been used. and is a little brighter.
---
6.HAMPU(NEON COLOR)

cotton100% , MADE IN JAPAN

Heavy canvas with a fluorescent paint on the surface. a little hard.



---
7.ARMY DUCK
cotton 100% , MADE IN JAPAN

Duck is a fabric that has been used for a long time in the United States,this fabric is a reproduction at a Japanese factory.

In order to reproduce the weaving plan at that time, which can no longer be produced in the United States, the same weaving machine as at that time is used, and the production is based on the materials at that time.
Also, instead of adopting the current dyeing method, they focused on the dyeing technology (Alizarin Dyed) at that time and reproduced the dyeing technique at that time with the current technology.
Looks like vintage fabric, and has good tentions.
*Before the advent of DENIM, the fabric called DUCK was useful as a material fabric for work clothes and bags and cloths for carrying things in coal mines.
The texture of the fabric is different from that of canvas, and the fabric that meets the conditions of being a thick and durable fabric with a flat structure rather than a layered structure is called a duck. It is a woven fabric defined by the American federal standards ASTM standard.

It is a standard that has existed since the time of World War I (WW1) 1914 (Taisho 3), and is still used as a military material.
ARMY DUCK belongs to the relatively medium to thin category of DUCK. The feature is that the texture density of the woven fabric is increased by using fine threads. Compared to the same weight duck, it is thinner but denser and stronger.



---
---
7.TARPAULINE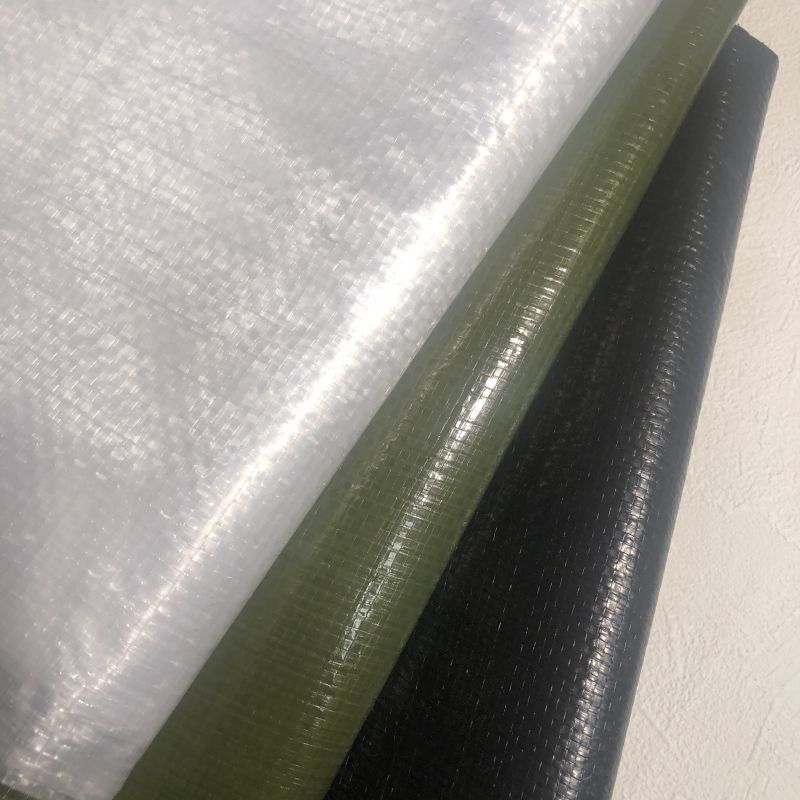 A material that is resistant to water and dirt used for curing construction sites and agricultural machines. It can be placed on some dirty or damp ground, and the dirt can be wiped off immediately. Because there is a sense of firmness, it is easy to chalk up because the shape is hard to collapse. Even if you get messy, it will return to its original shape. It is also very light.

Reference weight:Porter-S about 40~50g
8.PVC(white check)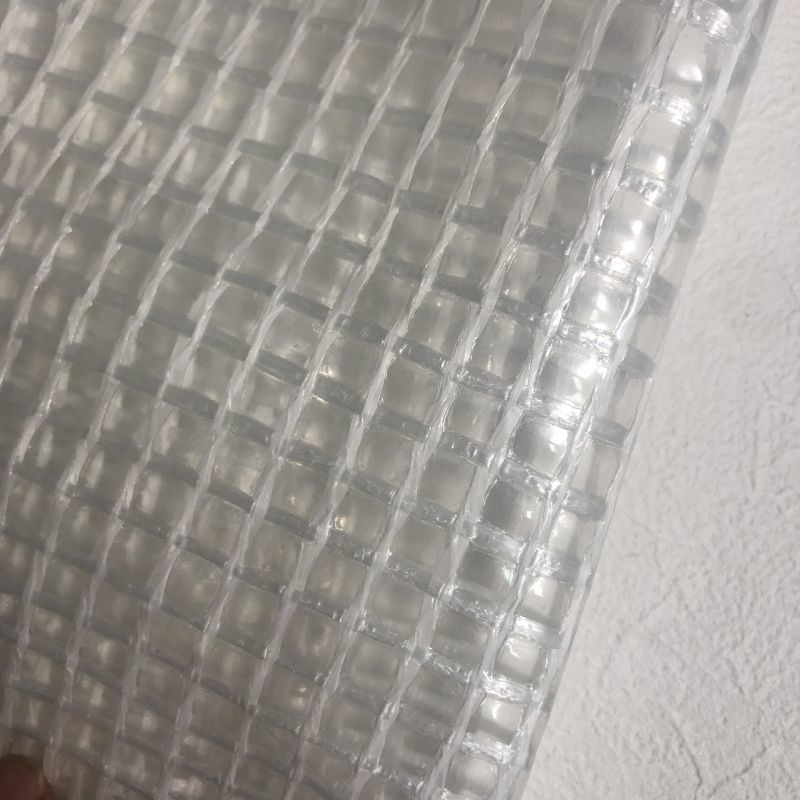 It is an industrial material used for partition curtains in factories and cafes. It is durable because it is resistant to deterioration such as deformation, discoloration, and deterioration.

Reference weight:Porter-S about 70g


9.Rip-stop nylon
100% nylon
Water-repellent

Clisp to touch and very light and good coloring.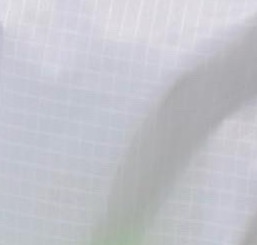 ---
ABOUT INNER



1.FLANNEL(ECRU)



cotton100% , MADE IN JAPAN

A soft and smooth cotton flannel that has been brushed on a fabric that has been carefully woven using carefully selected cotton.Spinning and brushing are all done at factories in Japan, and it has the original texture of cotton that has not been bleached or dyed.Quality that can also be used for baby products.




2.JERSEY(BRACK&WHITE)



cotton94%,polyuretan6%
Soft jerjey
3.Rip-stop nylon
100% nylon
Water-repellent

Clisp to touch and very light and good coloring.