about CXM
Not just a tool, but an item that colors your life.
With this concept, we create unique order-made products, cutting, painting, dyeing, sewing, and finishing by hand, to add a little more fun to your everyday life.
CXM (C by M) is a Japanese brand that started making chalk bags for climbers.
The founder, Miyo Shibuya, worked for an apparel company as an accessory designer for over 10 years. She also loves climbing and started by making her own chalk bags using skills learned in her career as a fashion designer.
And now produces a variety of items for everyday use.
CLIMBING x MODE - We are exploring new values by combining contradictory concepts.
We want to produce beautiful, unique, durable and versatile products that can be used both in the outdoors and in urban life.
We aim to be a borderless brand that is not bound by conventional models.
---
made to order
CXM products are basically made-to-order products that are manufactured after the order is confirmed. Therefore, it will take some time for delivery.
Please check Shipping schadule for the current delivery time.
All products (excluding stock items) can be custom ordered with sizes and details other than those listed in the shop. We will provide you with an estimate in advance depending on the changes. Please feel free to Contact us.
---
for sustainable life
It's not just about designing and making products that are cool as well as functional; there are other factors we need to keep in mind when making our products.
"How can we make the future happy for everyone?" We will continue to explore and work on this idea.
---
The reason why we paint the fabric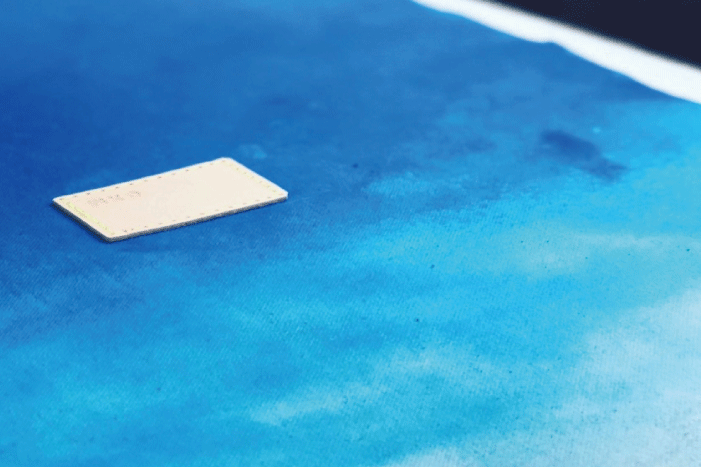 We create original designs by painting and printing on canvas and denim.
This concept was born out of an effort not only to create new designs, but also to reduce waste.
Rather than using many different types of fabric, we can create multiple material designs by applying paint to a single type of fabric.
This eliminates leftover materials and reduces waste.
We have also adopted a made-to-order manufacturing method, which is the best way to eliminate waste.
We are a small business, but we feel that there are advantages that only a small business can offer.
---
The secret of our pattern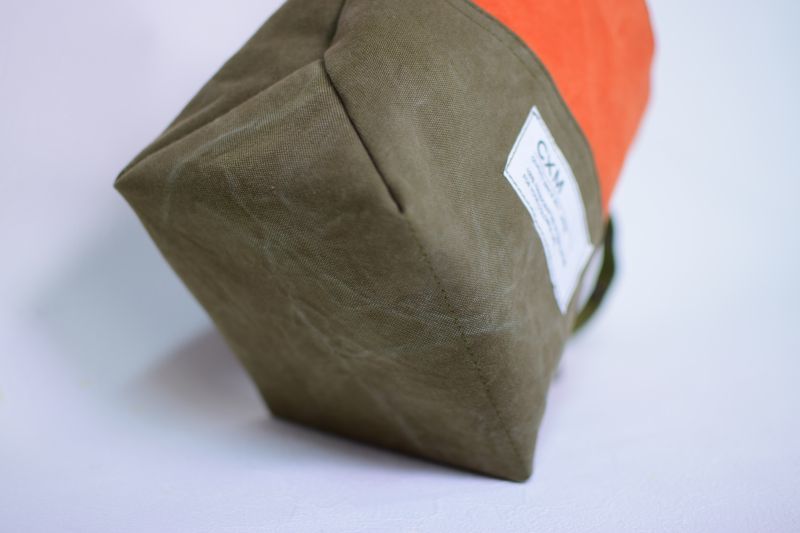 We often use a triangular gusset that connects the main body and bottom on our bags.
Eliminating the seams at the base of the bag prevents moisture from entering and also adds stability.
In addition, by reducing the number of panels used to make each bag, we are able to reduce waste when cutting the fabric.
This design is inspired by old American-made canvas bags that were able to be produced in large quantities. The concept is "visually appealing", "functional" and "environmentally friendly".
We believe that the mission of designers should be to pursue these ideas in balance.
---
As a good partner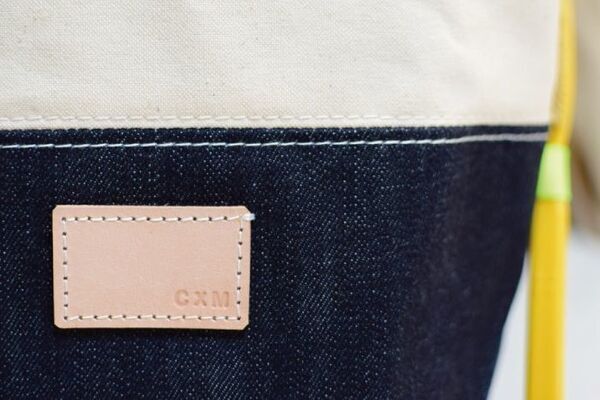 We believe the best thing we can do for our earth and for society is to use things for a long time. In order to want to use things for a long time, we need to be attached to them.
In order to ensure that you are most likely to use our products for as long as possible, we have adopted a custom order system that allows you to order bespoke products. This in turn will lead to you becoming more attached to the products you purchase from us.