BELL TOOL BAG / custom order
Click the photo to see the fabric color
BELL TOOL BAG / custom order
Price: 4,400JPY
Prices vary according to options.
---
Design born from necessity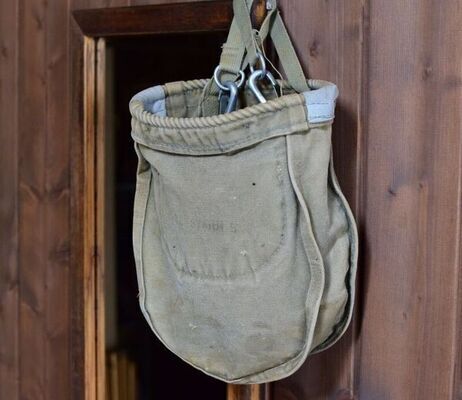 A tool case used by linemen (wire engineers) hanging from their waists at the old American telephone company BELL SYSTEM.
It was a design born out of practicality, with seam allowances and seams exposed to provide strength so that even if sharp tools were inserted, the seams would not be cut.
When I learned about its existence and the meaning of its design, the first thing that came to my mind was the Route Setter's tool bag.
I had heard from a route setter that the seams were torn due to the insertion of sharp screws, so I realized that they were used for exactly the same purpose, and that the shape was exactly like that of a chalk bag. I felt a sense of surprise and a strange connection.
This is a multi-bag for route sets that was inspired by that.
It has a simple construction so that it can be used for a variety of purposes, such as combining several items or supporting other tool bags.
DETAIL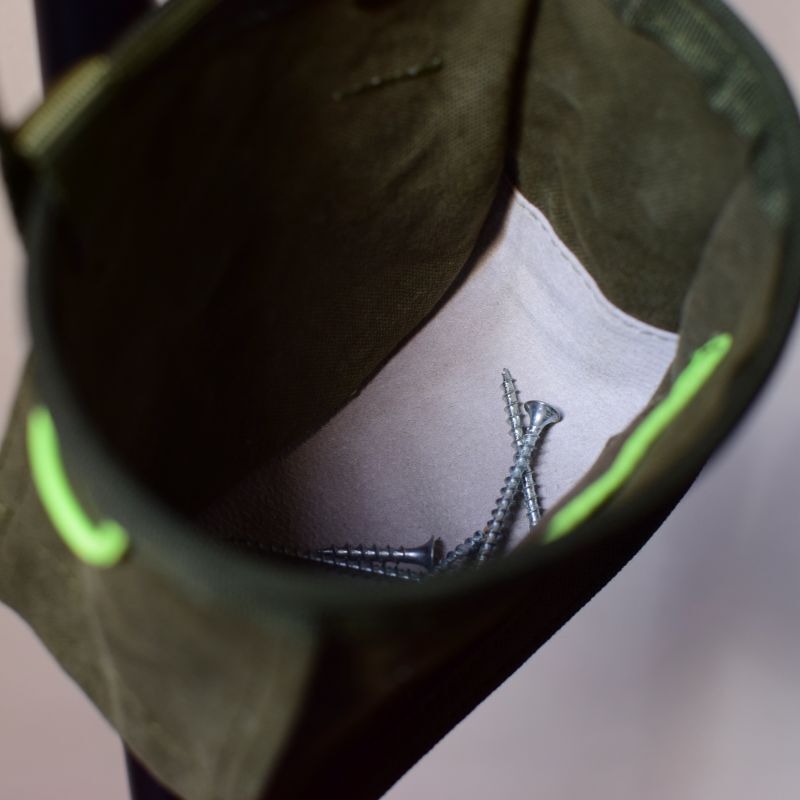 Suede inside bottom for added strength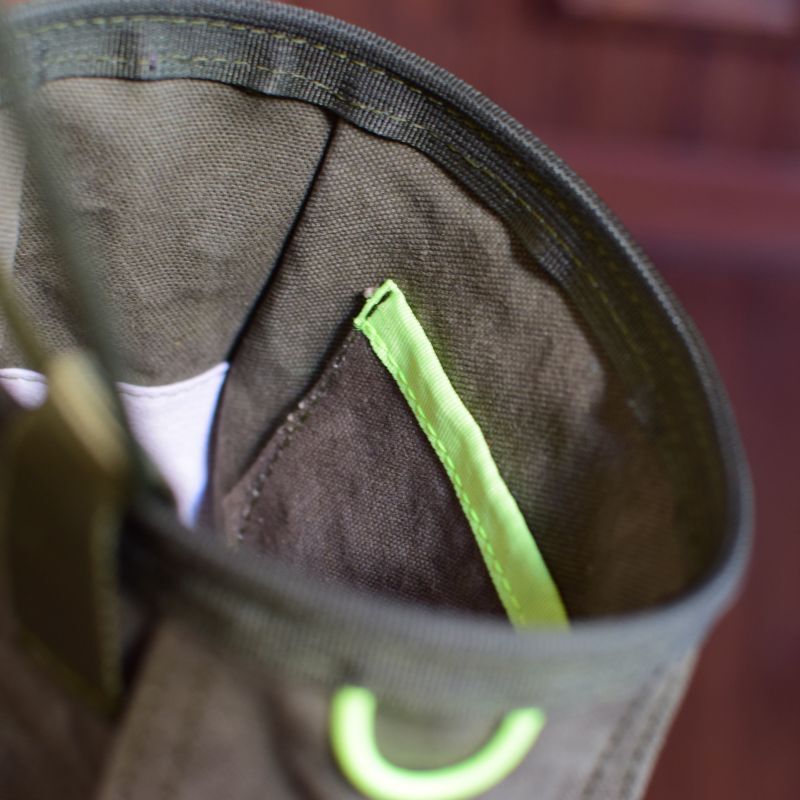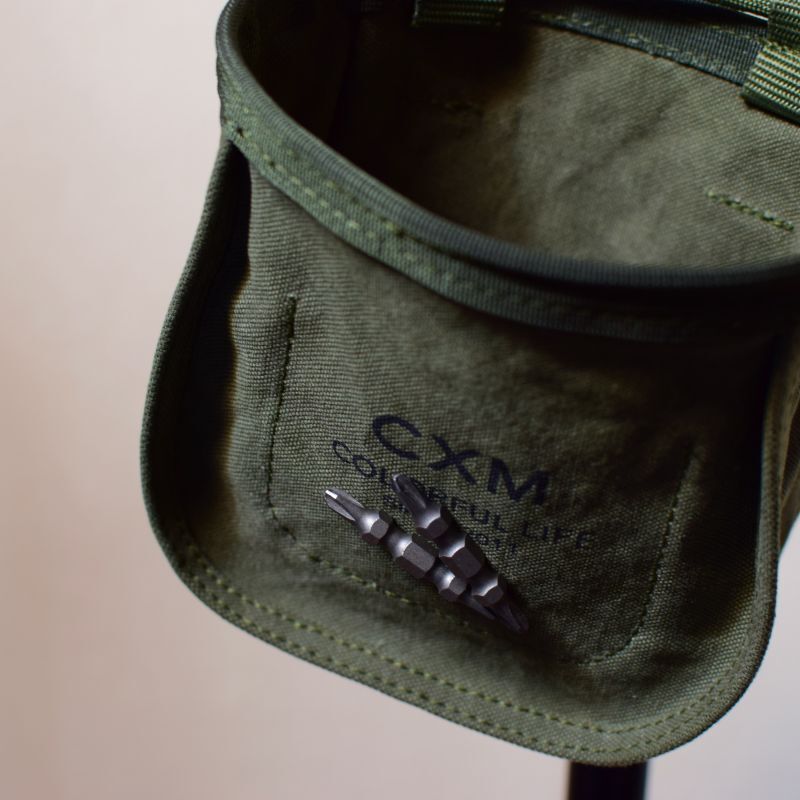 Small pocket inside.
It can be used for various purposes depending on your idea, such as storing small items or putting magnets in it.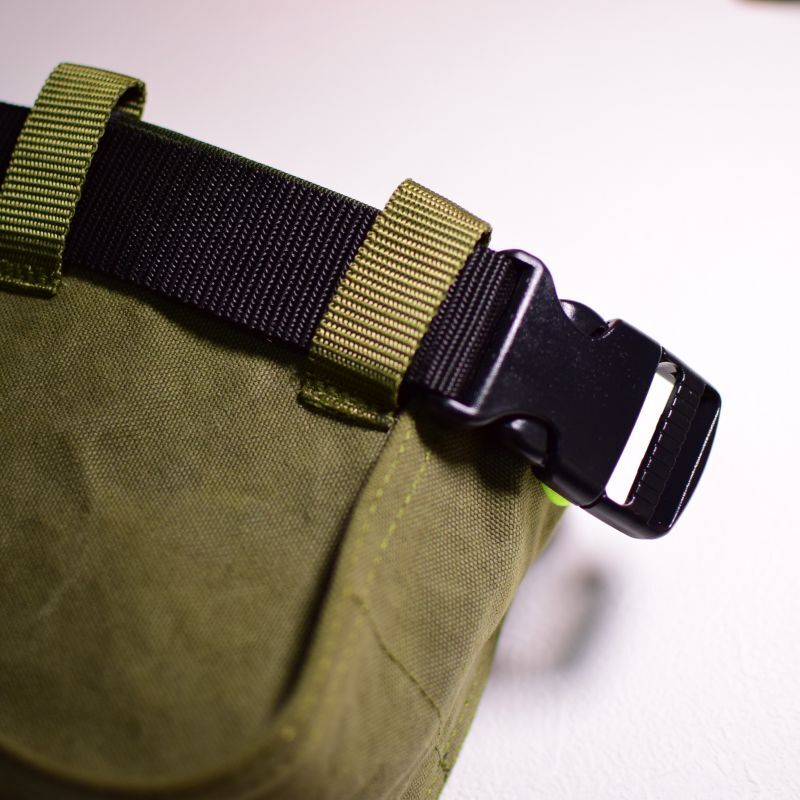 The basic specification for the belt loop is 50mm width. It is sized to fit a 40mm plastic buckle.
---
SIZE S : H 13, W 13, D 8cm
SIZE L : H 16, W 15, D 8.5cm
---
Please choose custom option.
Can purchase only select the essential items. If you don't select one, we will make it for you.
Click the custom option pic. to see bigger.