FLEXBLE POUCH / NEON COLOR MESH
Click the photo to see the fabric color
FLEXBLE POUCH / NEON COLOR MESH

Price: 1,650JPY
Prices vary according to options.
---
HAPPY COLOR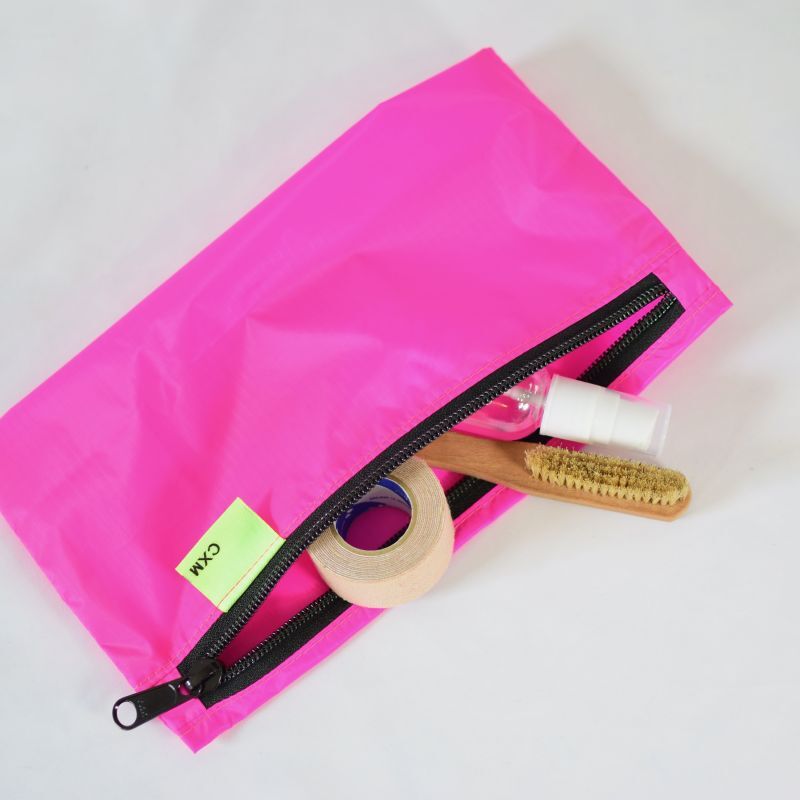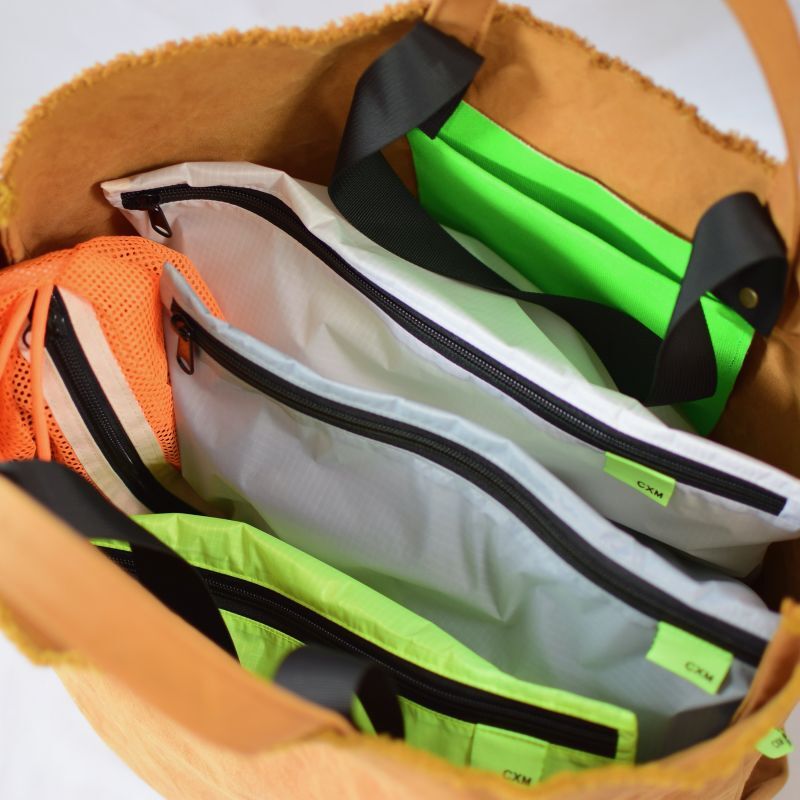 A colorful water-repellent nylon pouch that brightens up the inside of your bag.
Recommended as a partition for bags such as tote bags where the contents tend to get messy. The bright colors brightly illuminate the inside of the bag, making it easy to search inside the bag and preventing your belongings from getting lost. Another good thing is that it is very light, so it doesn't affect the overall weight of the bag.
The fluorescent color that you see every time you open the bag not only cheers up the inside of the bag, but also makes your heart feel happy♪ It makes you feel bright.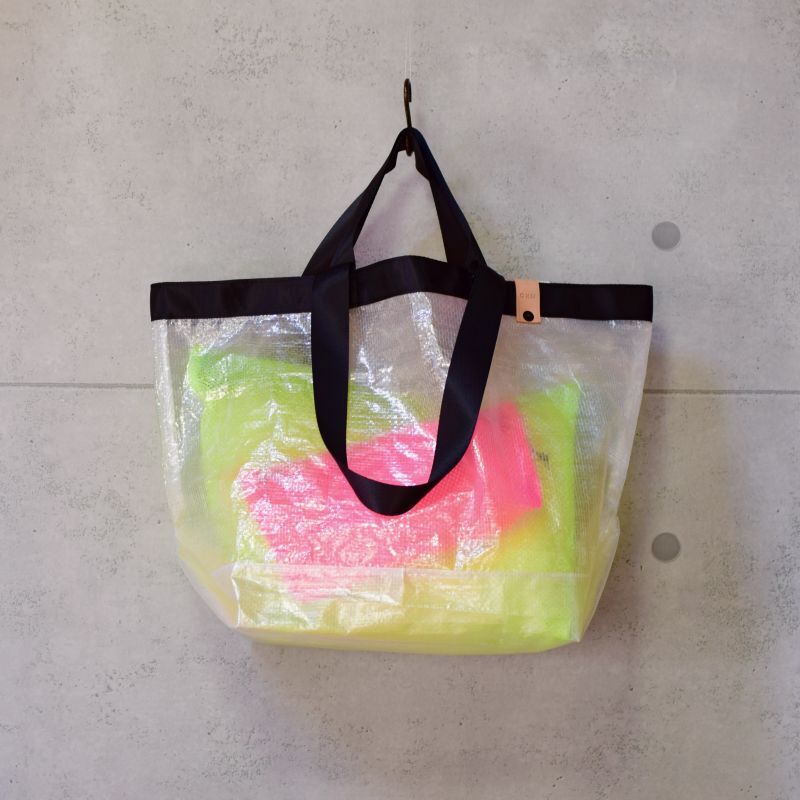 Bright colors will stand out put it in a transparent bag.
Good for carrying dirty items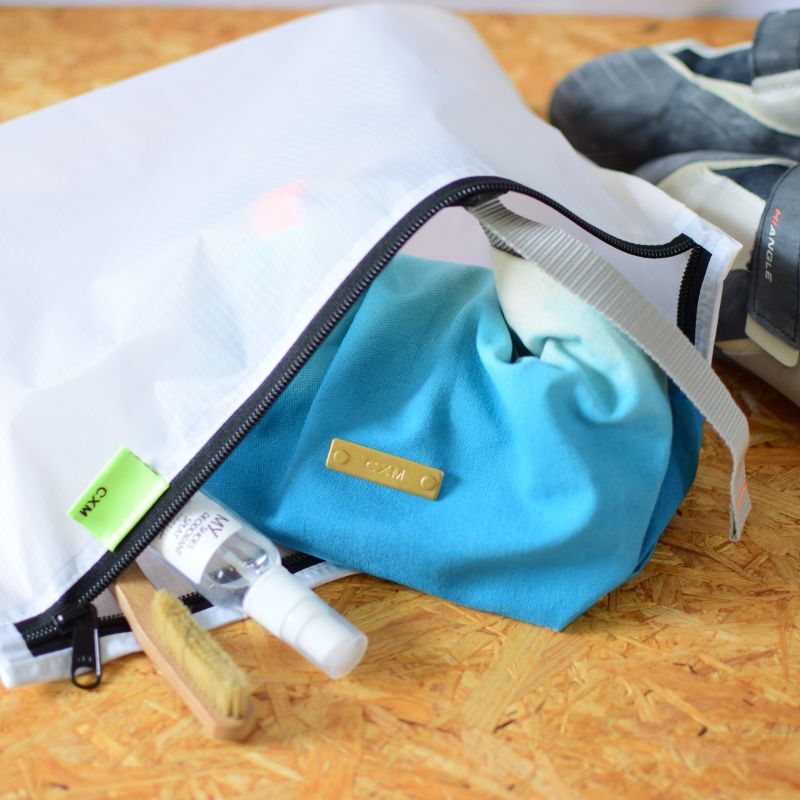 Made of ripstop nylon with a water-repellent finish.
Even if you put items that are sensitive to dirt, such as chalk bags or shoes, odors and dirt will not transfer to the bag.
It's okay to put wet things in it, so it's also useful as a change of clothes bag for the pool or spa.
Be Flexible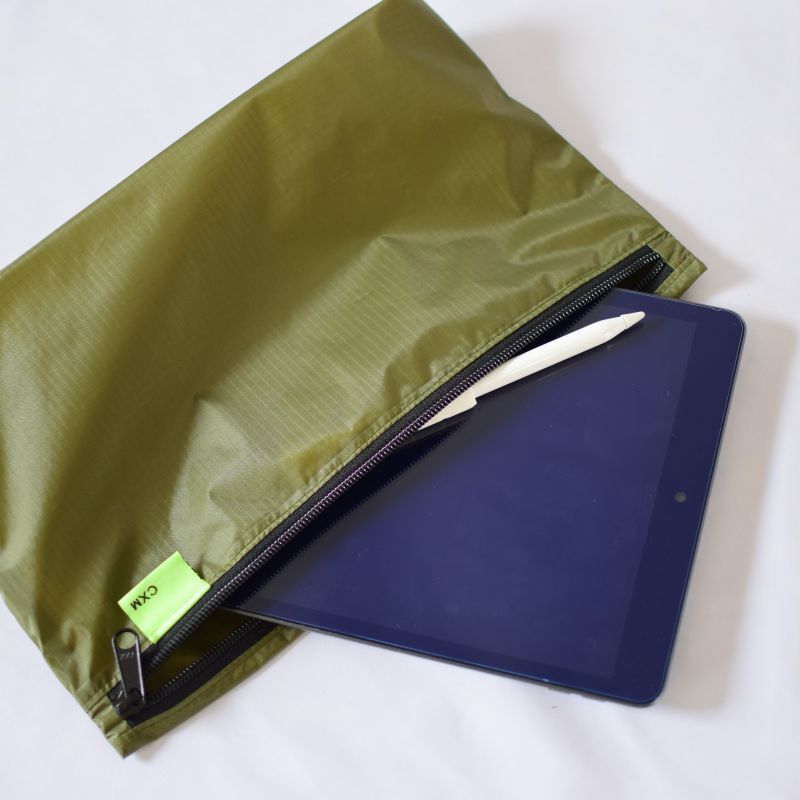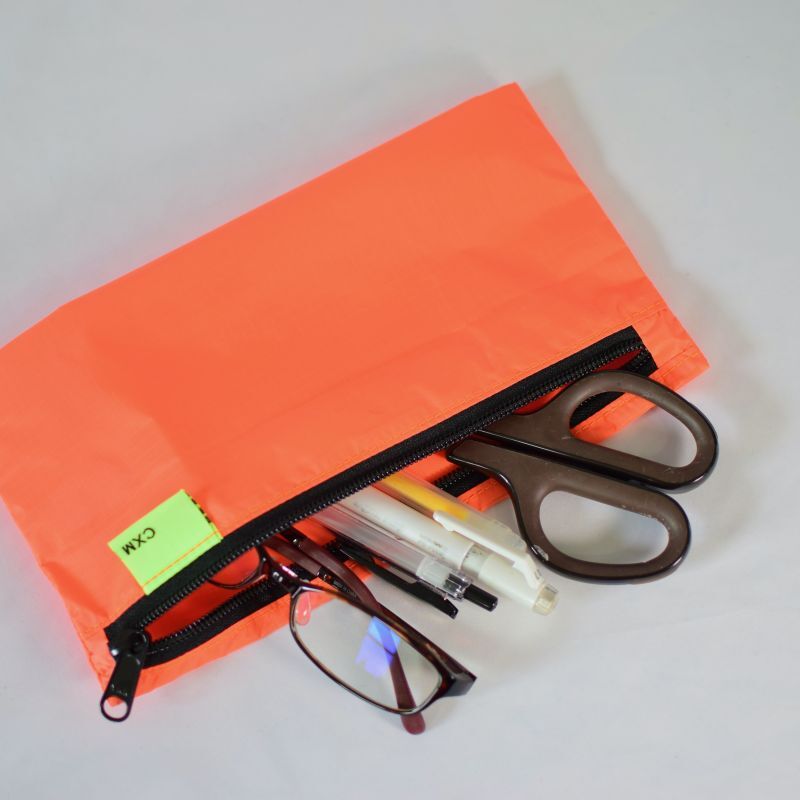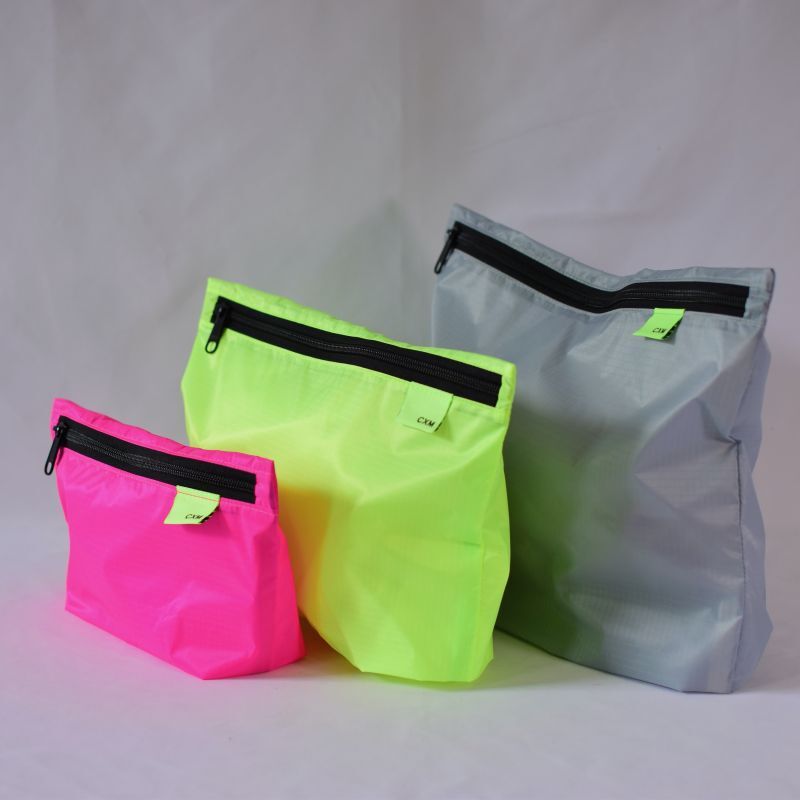 It features a flexible gusset that changes its width depending on what you put in it, and a shape that fits the contents. It can hold a lot, but when there is little or nothing inside, it feels neat.
Made of ultra-thin nylon material, very light and not bulky. The weight is 15g for size S. Even L is lightweight at 27g.
I want to lighten my luggage even by 1g, and I want to reduce the bulk of my luggage. Even in such cases, you can pack smartly.
Another great thing about it is that it folds flat when not in use, so you can store it without taking up much space.
To see the property of the fabricABOUT FABRIC
---
SIZE S : W 24, H 14, D 4cm, WEIGHT15g
SIZE M : W 32, H 20, D 6cm, WEIGHT22g
SIZE L : W 36, H 26, D 8cm, WEIGHT27g
---
Please choose custom option.
Click the custom option pic. to see bigger.