PORTER / GRADATIN 2 COLOR / custom order
Click the photo to see the fabric color
PORTER / GRADATIN 2 COLOR / custom order
Price: 7,000JPY
Prices vary according to options.
---
-- PORTER the chalk bucket --
GRADATION PAINT
The GRADATION series uses a unique hand painting technique to create beautiful gradations. Each piece is hand-painted by hand, and the gradation created by the water seeping out means that no two patterns are the same.
Since we use paint that becomes water resistant after drying, there is no need to worry about the color fading even if it gets wet. *The material can be washed, but it may shrink or lose its shape. Please refrain from using the washing machine.
BACK SIDE POCKET
There is a pocket on the back.
It is divided into 3 rooms, one wide area in the center and two narrow areas the size of brushes on both sides.
The rivets which are used for reinforcement in jeans are on the end of the stitch to prevent damage to the pockets, which are prone to stress, and to accent the design.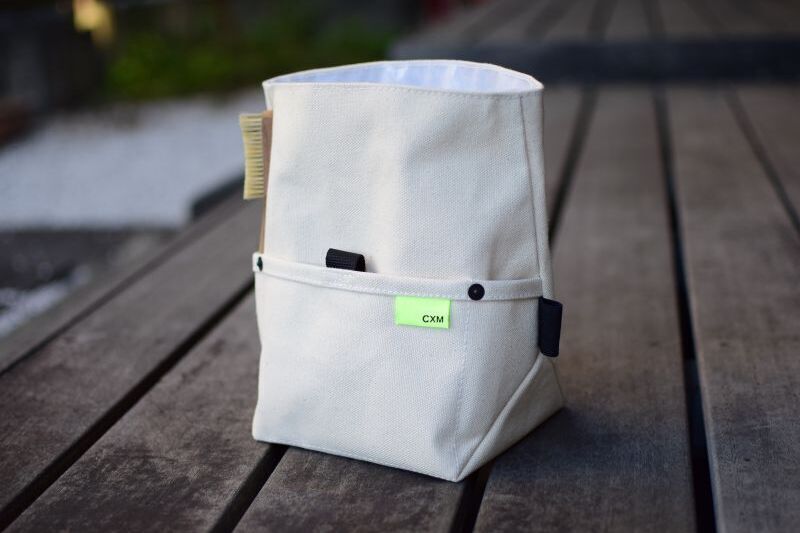 TRIANGULAR GUSSET
We often use a triangular gusset that connects the main body and bottom on our bags.
Eliminating the seams at the bottom prevents moisture from entering through the seams and stabilizes the bottom.
In addition to that, by reducing the number of patterns...Read more>>>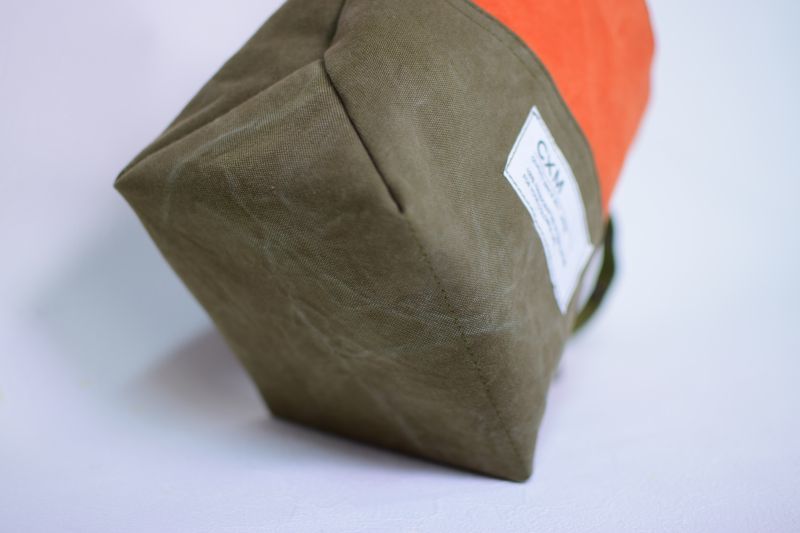 BOTTOM POCKET
There is a hidden pocket at the bottom where you can put your smartphone etc.
The bottom fabric is doubled and the center of gravity is placed at the bottom to prevent the chalk bag from tipping over. It becomes more stable by putting something in it.
Also, in the winter, you can add a warmer to keep it slightly warm.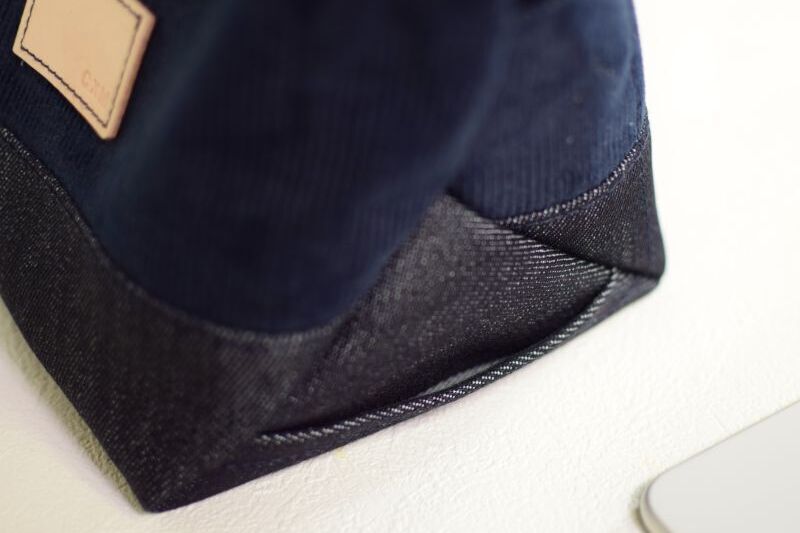 3 TYPE OF CLOSING
You can choose from three types of closing methods.
A type that can be easily closed and carried as is.
Type B is flat so it is not bulky and can be carried around easily, and can be easily sandwiched between boulder mats.
Please choose according to your lifestyle and preferences.CHECK ON VIDEO>>>>>>

---
SIZE : H 23, W 15, D 14cm
---
Please choose custom option.
Can purchase only select the essential items. If you don't select one, we will make it for you.
Click the custom option pic. to see bigger.