Please read shopping guide before order.
Click the photo to see the fabric color

Price: 5,800JPY
Prices vary according to options.
This product is custom made by order.
It will take about 3 weeks or more to ship. We will inform delivery schedule by order confirmation mail.
---
Chalk bucket for bouldering.


Uses tarpaulin (TARPAULINE), a material that is resistant to water and dirt used for curing construction sites and agricultural machines. It can be placed on some dirty or damp ground, and the dirt can be wiped off immediately. Because there is a sense of firmness, it is easy to chalk up because the shape is hard to collapse. Even if you get messy, it will return to its original shape. It is also very light.
SIZE S : H 23, W 15, D14cm
---
From autumn 2020, it has been renewed to a more stable shape that is less likely to fall over.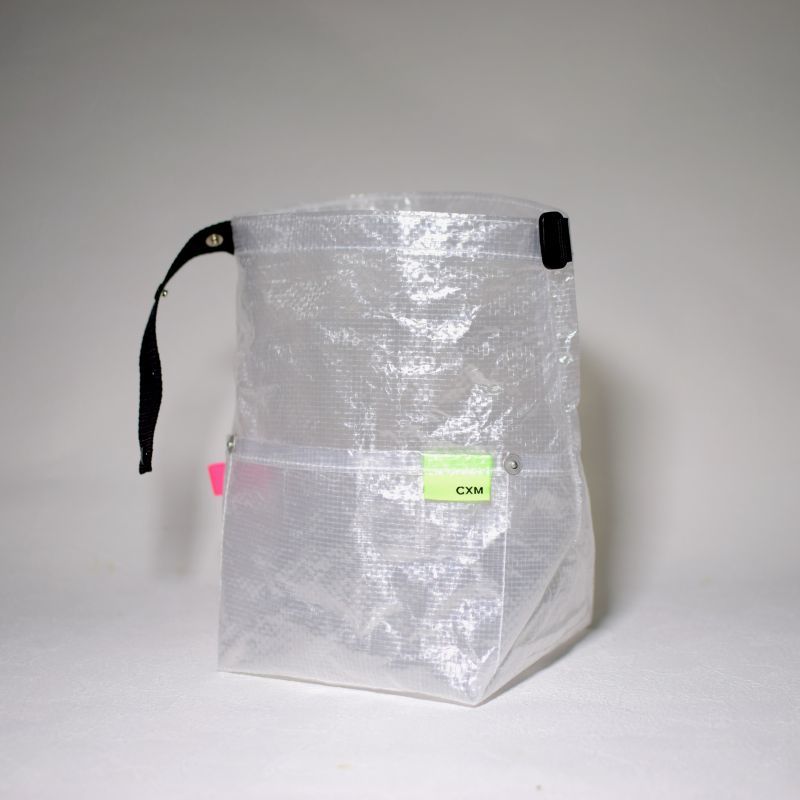 ---
There is a hidden pocket on the bottom. By placing the center of gravity on the bottom, it is more difficult to fall down. By putting things in, it will be more stable. A size that fits comfortably in your smartphone. In winter, if you keep your body warmer, you can use it as a slightly warm chalk-up. .. .. ??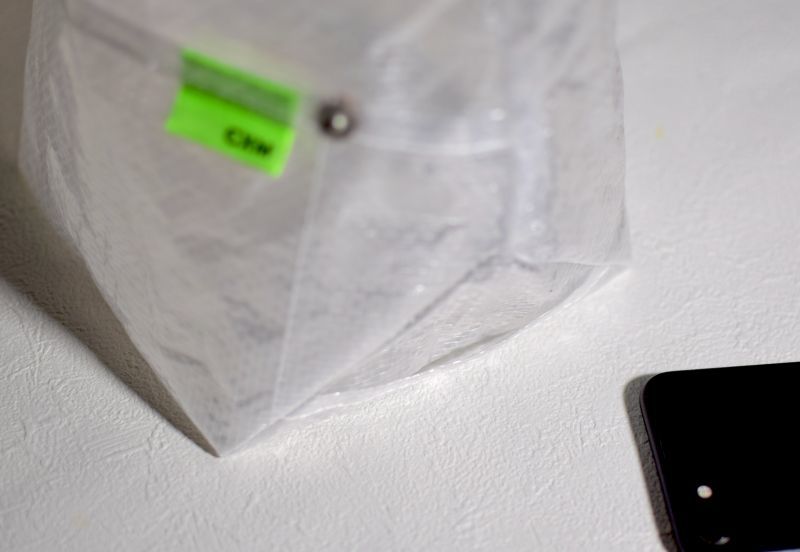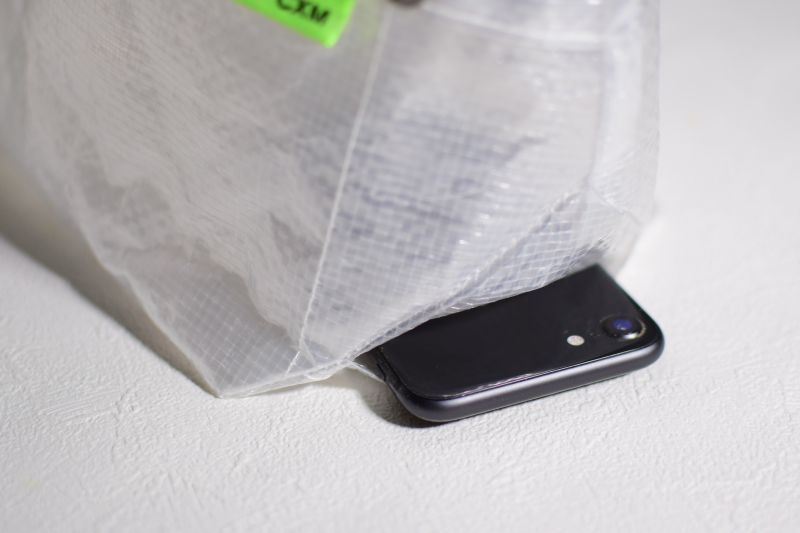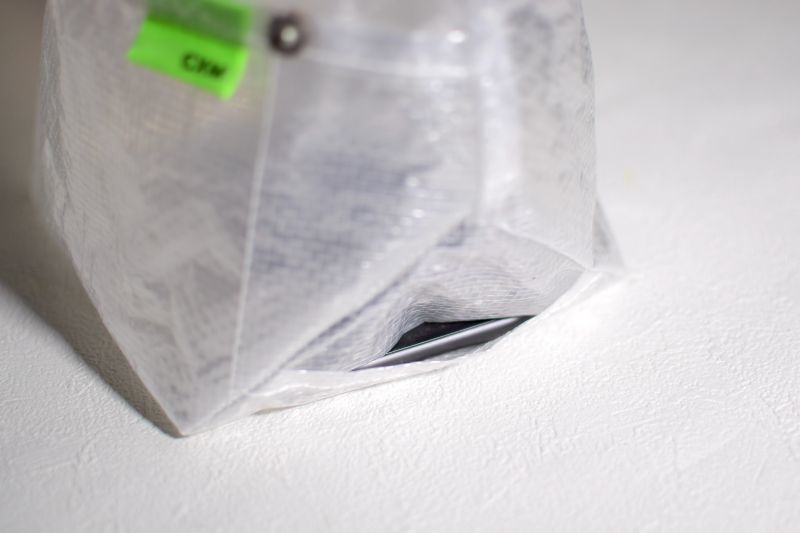 ---
Closing A(plastic backle)
Closing A(spring hook)
---
---
Please select a custom option below.
It is also possible to purchase by selecting only the main options.