LAPOCHE / SOLID / custom order
Click the photo to see the fabric color
LAPOCHE / SOLID / custom order
Price: 5,300JPY
Prices vary according to options.
---
-- LAPOCHE the chalk bag --
EASY TO CARRY
You can carry it compactly by wrapping it with the belt on the back. There is a flexible wire in the mouth, so it will keep its shape when opened.
CHACK ON VIDEO>>>>>>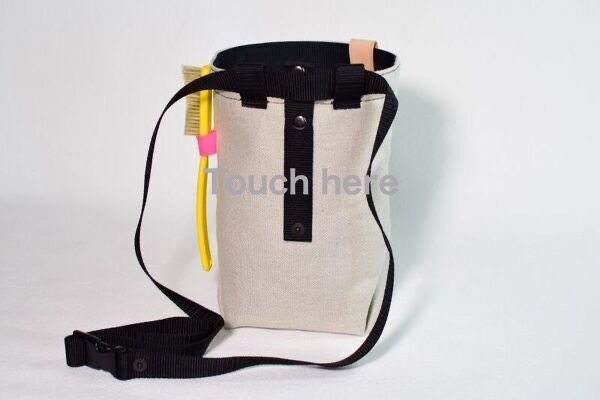 ---
SIZE:H 18, W 10, D 8cm
---
Please choose custom option.
Can purchase only select the essential items. If you don't select one, we will make it for you.
Click the custom option pic. to see bigger.