Please read shopping guide before order.
Click the photo to see the fabric color
This product is custom made by order.
It will take about 3 weeks or more to ship. We will inform delivery schedule by order confirmation mail.
---
Chalk bag with belt.
ONE SIZE : H 18, W 10, D 8cm
---
INDIGO DYE-JAPANESE BLUE-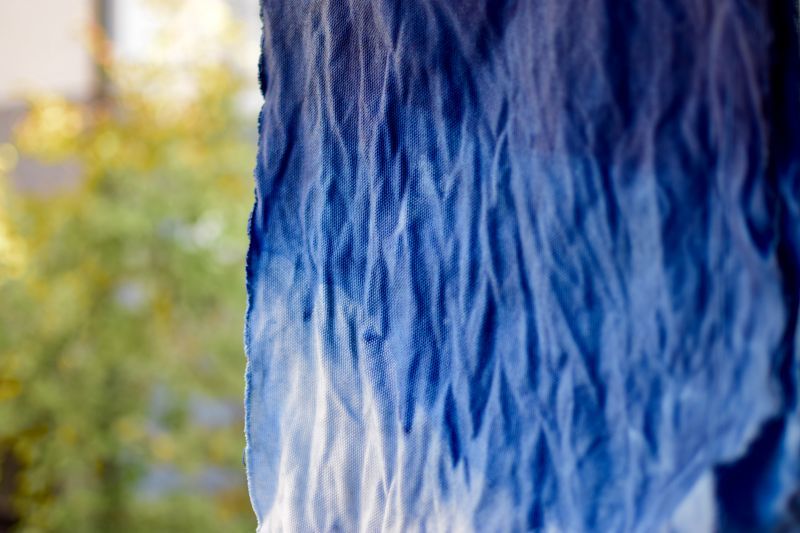 Ai is the indigo imported from China through the Silk Road about 1,300 years ago.
Since then ai and ai-zome(indigo dye) have spreaded all over Japan.
Indigo-dye is a Japanese traditional and unique dyeing method.
British scholar who visited Japan in the Meiji era was impressed by the color of ai and called it "Japan Blue"

At present day it's famous as Denim blue all over the world.

This product dyed one by one. There are difference each one.
Please enjyoy only one shade in the world.
---

It can be carried compactly by wrapping it around with a belt at the back.
---
without inner lid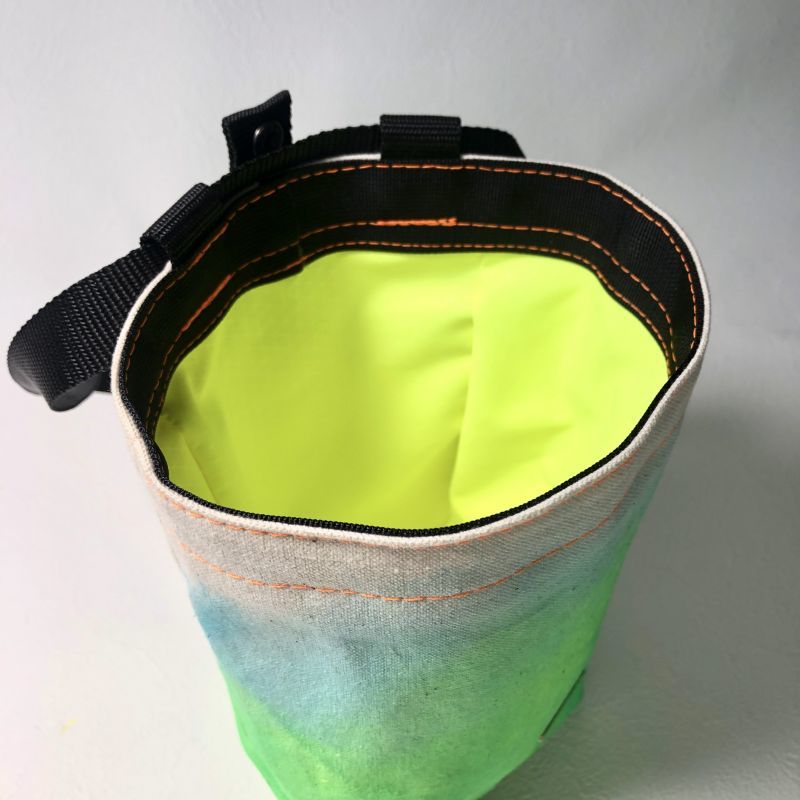 with inner lid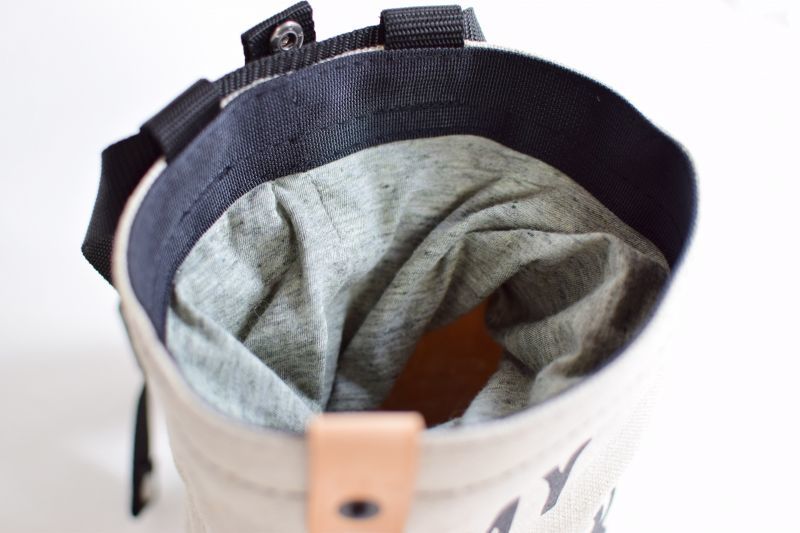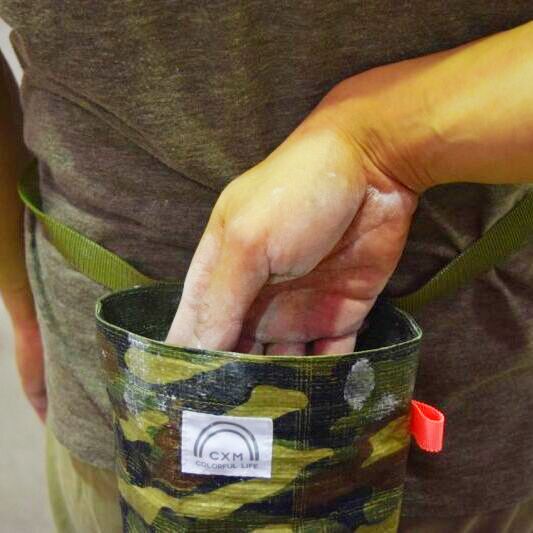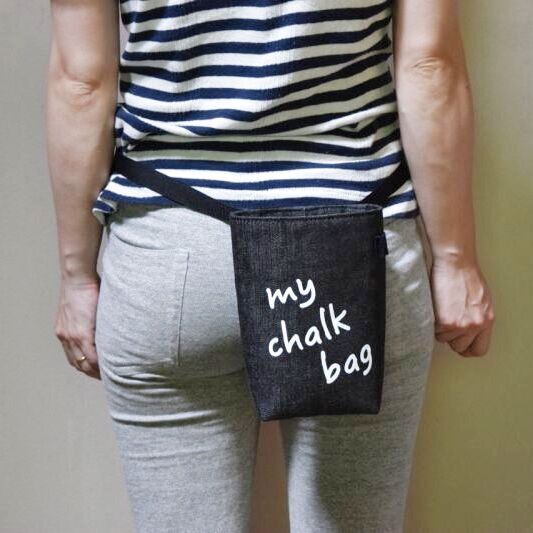 ---
Please select a custom option below.
It is also possible to purchase by selecting only the main options.