LAPOCHE / GRADATION 2COLOR / custom order
Click the photo to see the fabric color
LAPOCHE / GRADATION 2COLOR / custom order
---
-- LAPOCHE the chalk bag --
GRADATION PAINT
The GRADATION series uses a unique hand painting technique to create beautiful gradations. Each piece is hand-painted by hand, and the gradation created by the water seeping out means that no two patterns are the same.
Since we use paint that becomes water resistant after drying, there is no need to worry about the color fading even if it gets wet. *The material can be washed, but it may shrink or lose its shape. Please refrain from using the washing machine.
EASY TO CARRY
You can carry it compactly by wrapping it with the belt on the back. There is a flexible wire in the mouth, so it will keep its shape when opened.
CHACK ON VIDEO>>>>>>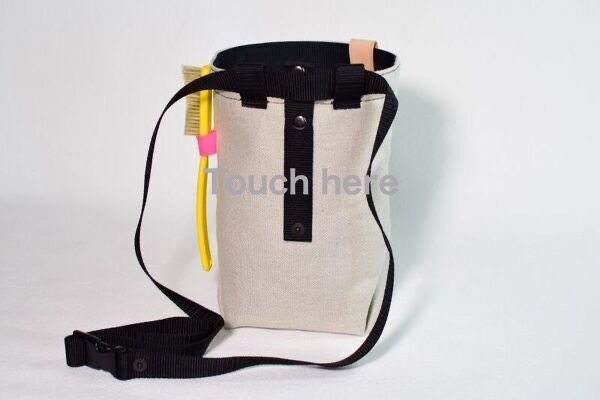 ---
SIZE:H 18, W 10, D 8cm
---
Please choose custom option.
Can purchase only select the essential items. If you don't select one, we will make it for you.
Click the custom option pic. to see bigger.