Please read shopping guide before order.
Click the photo to see the fabric color
Price: 5,300JPY
Prices vary according to options.
This product is custom made by order.
It will take about 3 weeks or more to ship. We will inform delivery schedule by order confirmation mail.
---
Chalk bag with belt.
size S: H 13, W 13, D 8cm
size L: H 16, W 15, W 8.5cm
---
I made this chalk bag inspired by tool bag that old Amerian telephone company's line man used.

The structure of the tool bag was made with the seam allowance and seams exposed outside so that the stitches would not be cut with a sharp tool.

When I found it , a route setter tool bag came to mind immediatry. Because some route setter told me that their tool bag broken with sharp nails.

Inspired by that, as I started making, the seam allowance was exposed to the outside, which widened the space inside, allowing smooth choke-up, and the feather-like seam allowance was used to sit on the bag. I noticed that it is stable even if it is placed by improving it, and it is easy to use as a stationary chalk bag.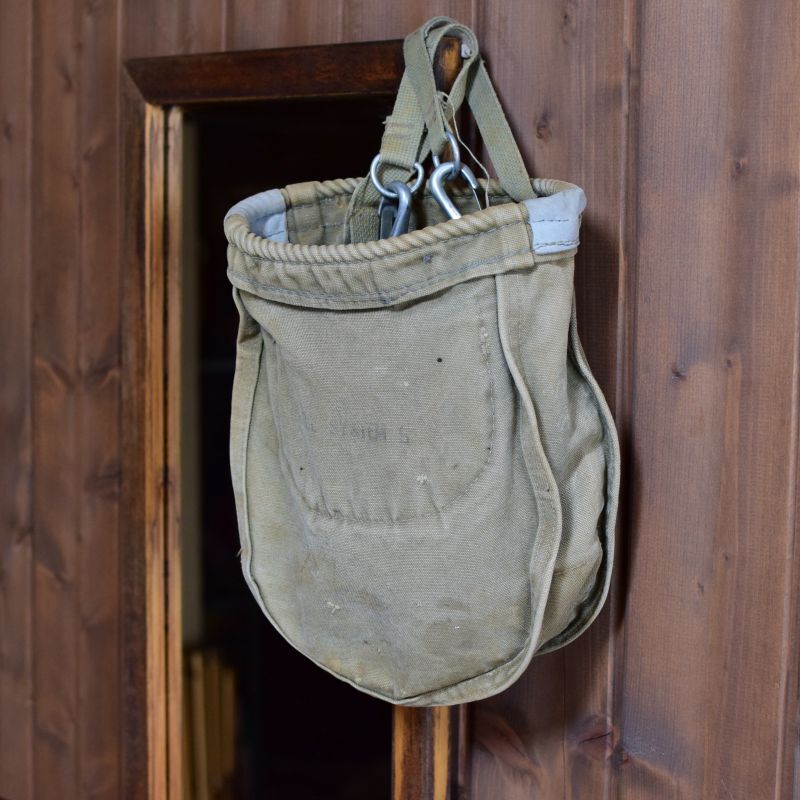 ---
There are 3 type of fabrics with different weight.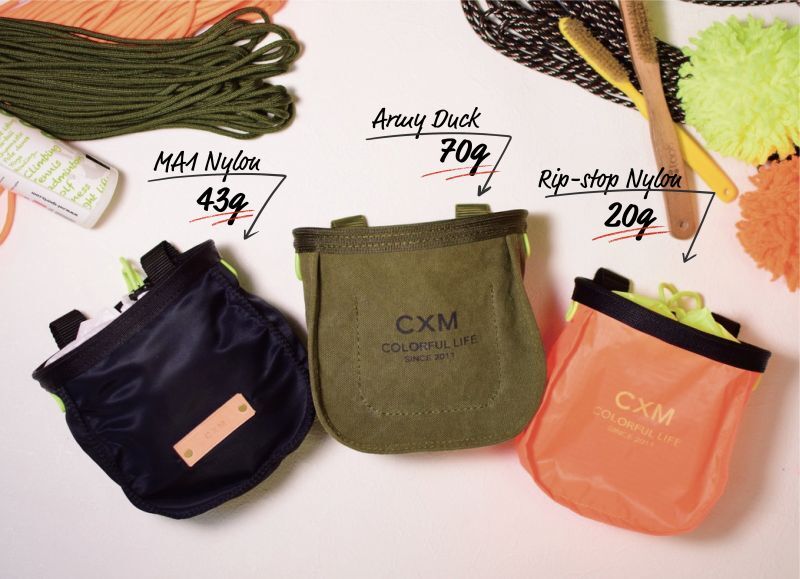 ---
Please select a custom option below.
It is also possible to purchase by selecting only the main options.