Click the photo to see the fabric color

Price: 10,000JPY
Prices vary according to options.
This product is custom made by order.
It will take about 3 weeks or more to ship. We will inform delivery schedule by order confirmation mail.
---
Army duck Tote bag


SIZE S : H 33, W 29, D20cm
---
Every day use tote bag made with Army duck that a military-specific fabric made by weaving fine thereads at high density.
It has a moderate vintage finish and has a cool face so it can be used by both men and women.


<Army duck>
Duck is a fabric that has been used for a long time in the United States,this fabric is a reproduction at a Japanese factory.

In order to reproduce the weaving plan at that time, which can no longer be produced in the United States, the same weaving machine as at that time is used, and the production is based on the materials at that time.
Also, instead of adopting the current dyeing method, they focused on the dyeing technology (Alizarin Dyed) at that time and reproduced the dyeing technique at that time with the current technology.
Looks like vintage fabric, and has good tentions.
*Before the advent of DENIM, the fabric called DUCK was useful as a material fabric for work clothes and bags and cloths for carrying things in coal mines.
The texture of the fabric is different from that of canvas, and the fabric that meets the conditions of being a thick and durable fabric with a flat structure rather than a layered structure is called a duck. It is a woven fabric defined by the American federal standards ASTM standard.

It is a standard that has existed since the time of World War I (WW1) 1914 (Taisho 3), and is still used as a military material.
ARMY DUCK belongs to the relatively medium to thin category of DUCK. The feature is that the texture density of the woven fabric is increased by using fine threads. Compared to the same weight duck, it is thinner but denser and stronger.
---
Neon color mesh pocket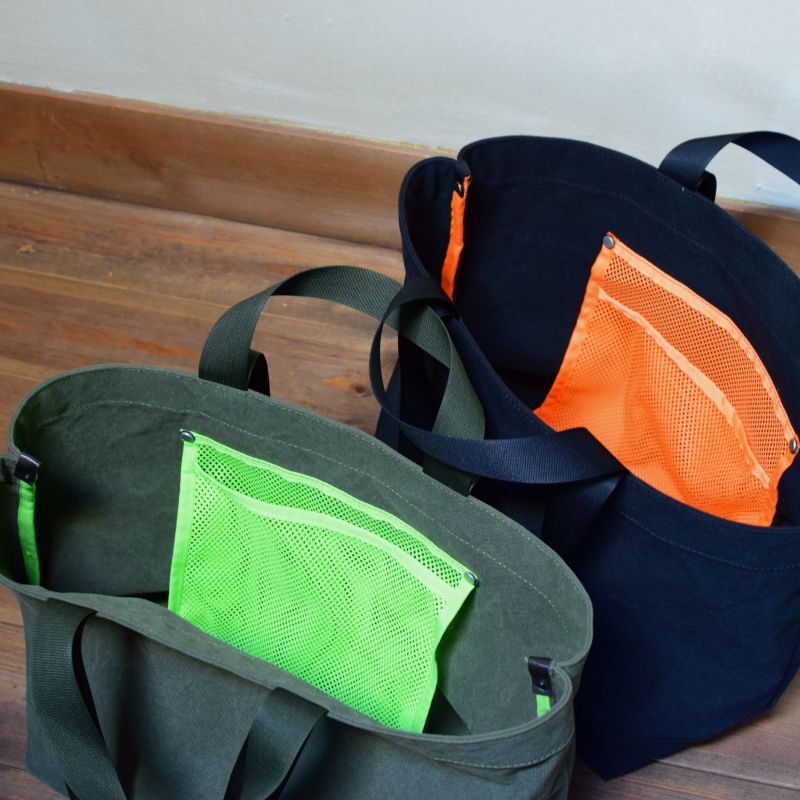 Neon mesh pouch( sold separately) makes it easy to organize the inside of the bag.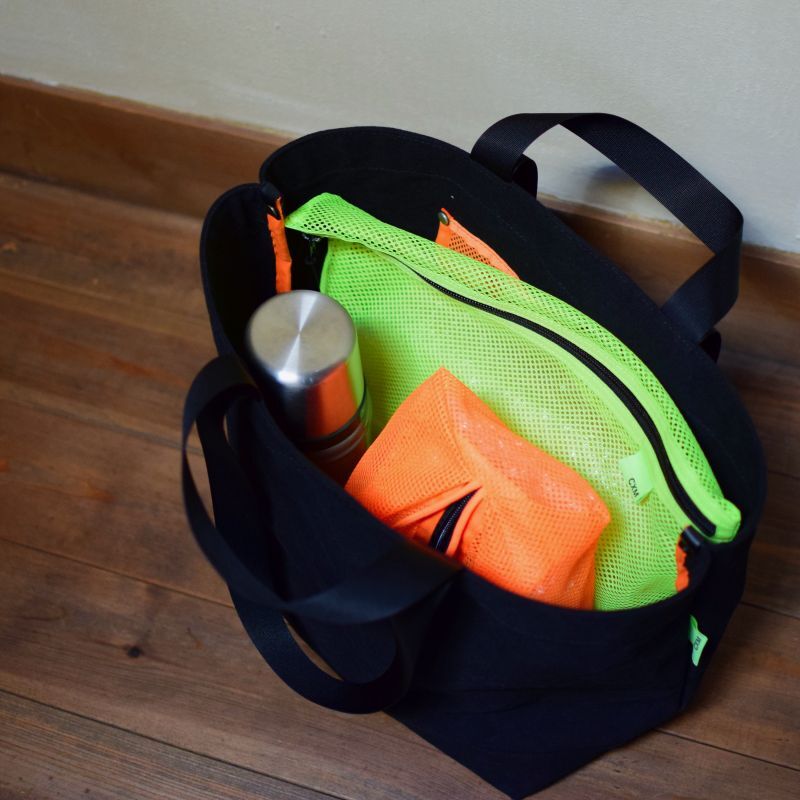 ---

You can choose handle type , longuer and clousure.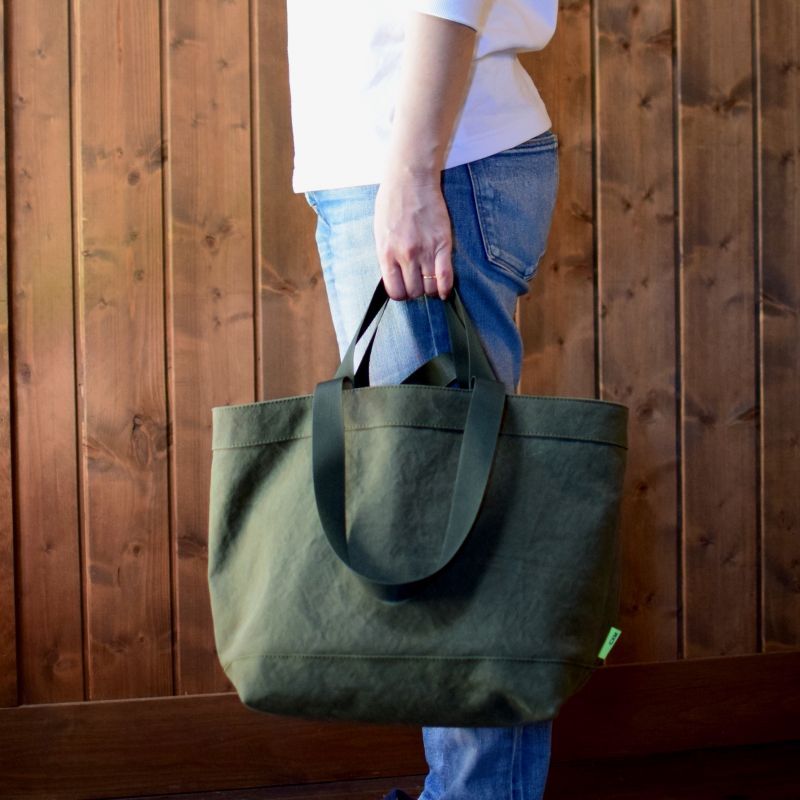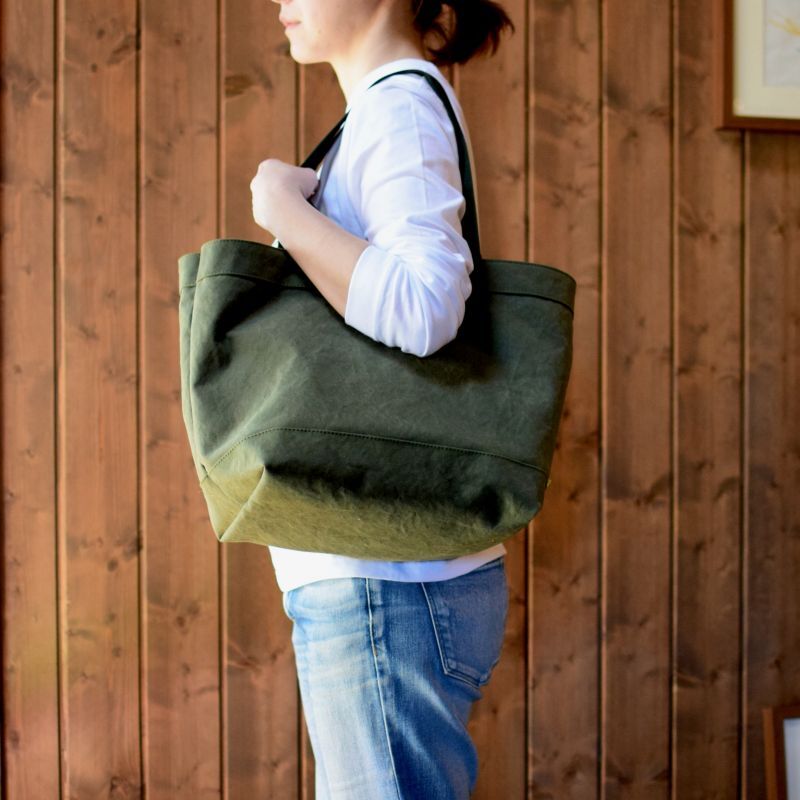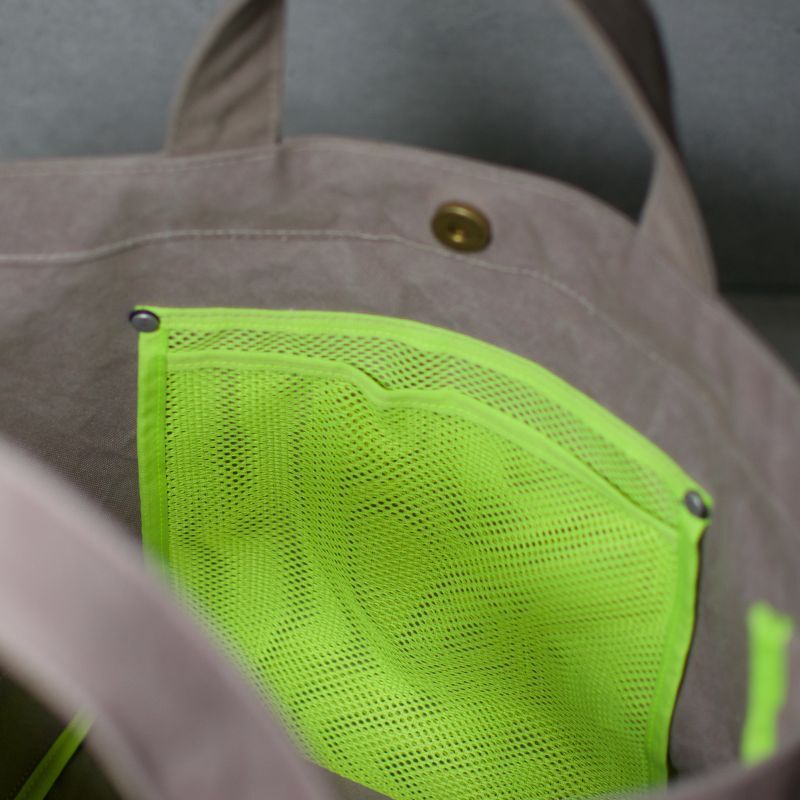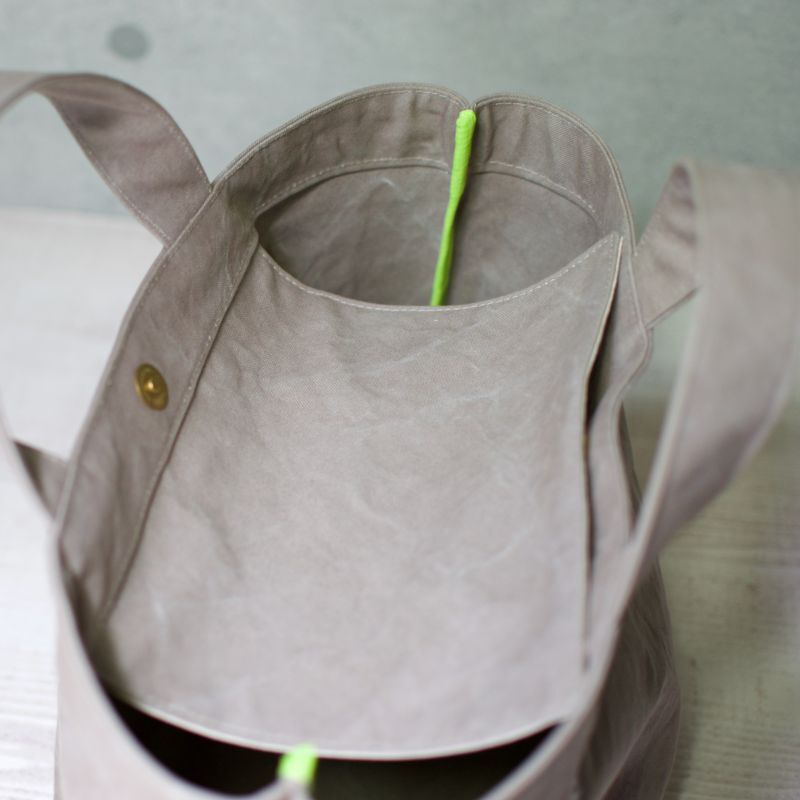 ---
Please select a custom option below.
It is also possible to purchase by selecting only the main options.