Click the photo to see the fabric color


---
2 types of material
The outer surface uses two types of materials: felt material (recycled polyester made from plastic bottles) to wipe away chalk and sand stains from shoes, and Army Duck to wipe away mud stains.
You can use it properly depending on the conditions at the time of use.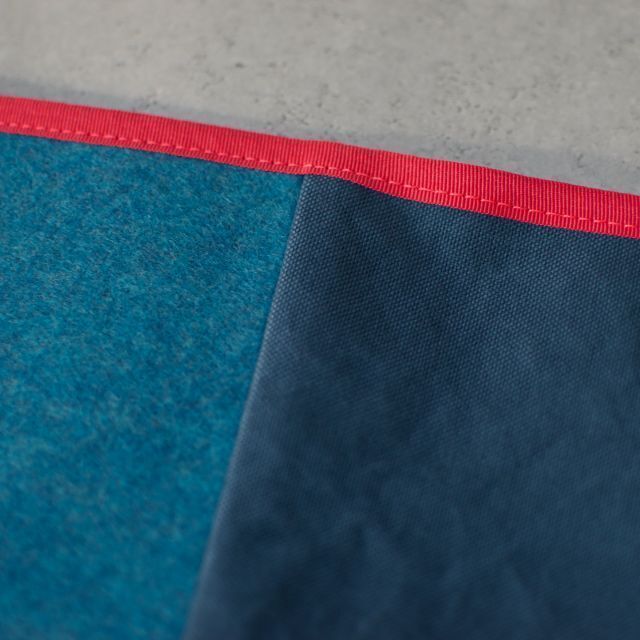 Light weight and functionality
The back side is made of durable rip-stop nylon that is lightweight and has a water-repellent finish.
We focused on reducing the burden of carrying as much as possible when accessing rocky areas where there is a lot of luggage, and we selected it as a material that is easy to carry while having the minimum functionality as a shoe mat.
With the aim of achieving both the contradictory functions of lightness and strength, and offering it at an affordable price, we repeatedly produced and tested prototypes using a variety of materials.
*The nylon part has been tested to be strong enough to not break even if you put your weight on it and rub it against stones with rounded corners such as gravel, but if you rub it with something sharp or sharp If it gets stuck, it may cut or puncture. When the nylon breaks, water can enter through it. Please check the base before use.
The vivid colors typical of CXM are also a focus on improving visibility and preventing items from being left behind.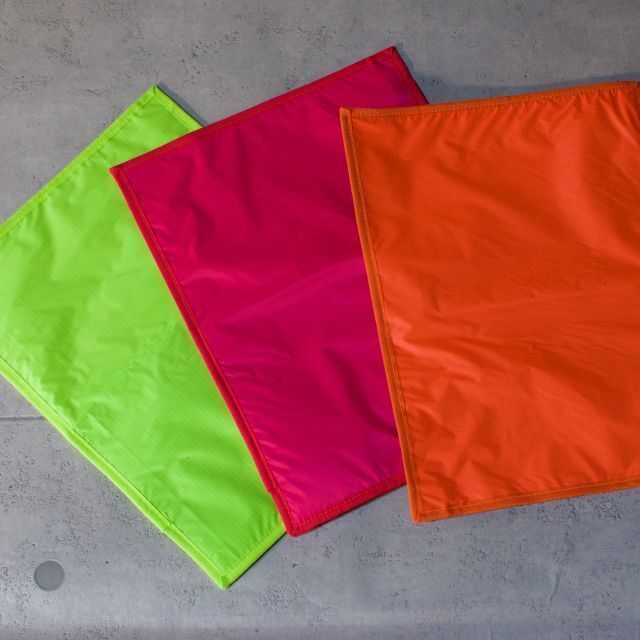 Easy to carry
It weighs about 50g, which is lighter than a bag of potato chips. Thin, lightweight, and easily foldable, it fits compactly in your backpack.
You can hang it from a mat or backpack through a carabiner to the cord in the corner.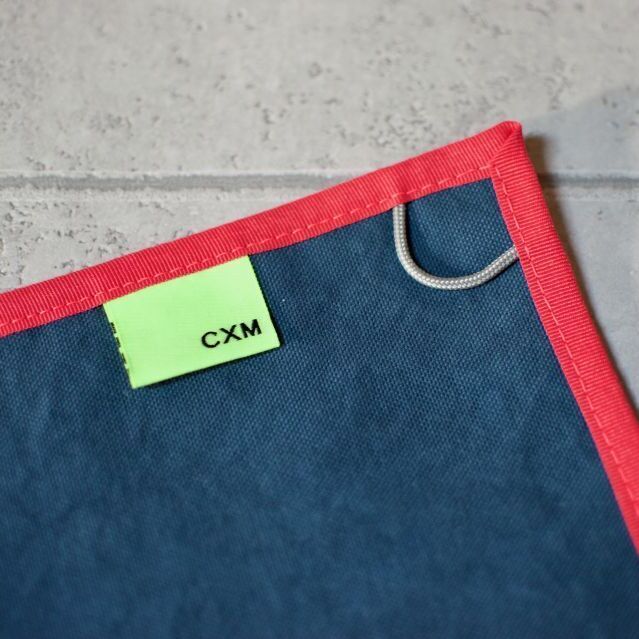 ---
SIZE : W 38, H 28,5cm WEIGHT : about50g
---
Please choose custom option.
Can purchase only select the essential items. If you don't select one, we will make it for you.
Click the custom option pic. to see bigger.