Please read shopping guide before order.
Click the photo to see the fabric color

This product is custom made by order.
It will take about 4 weeks or more to ship. We will inform delivery schedule by order confirmation mail.
---
Chalk bucket for bouldering.

SIZE : H 23, W 15, D14cm
WEIGHT : 30g


CXM's populer chalk bucket PORTER is made of water-repellent ripstop nylon.It repels water, quickly wipes off dirt, is ultra-lightweight and can be closed compactly, making it perfect for outdoor activities where luggage tends to be bulky.Thisf abric is durable fabric used for kites.
It has a crisp texture, so it satand alone while using chalk up.White is transparent, it looks cool within colorful chalk balls !!
---
There is a hidden pocket on the bottom. By placing the center of gravity on the bottom, it is more difficult to fall down. By putting things in, it will be more stable. A size that fits comfortably in your smartphone. In winter, if you keep your body warmer, you can use it as a slightly warm chalk-up. .. .. ??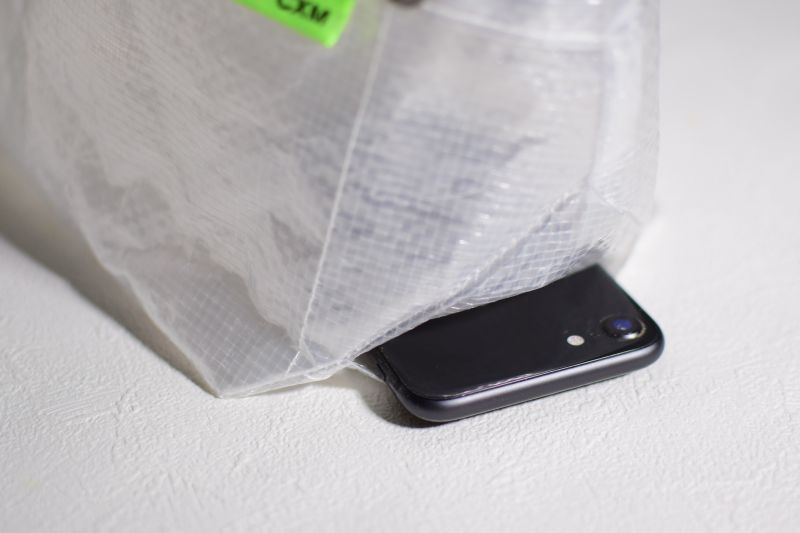 ---
The belt onthe back can be used as a carrying handle.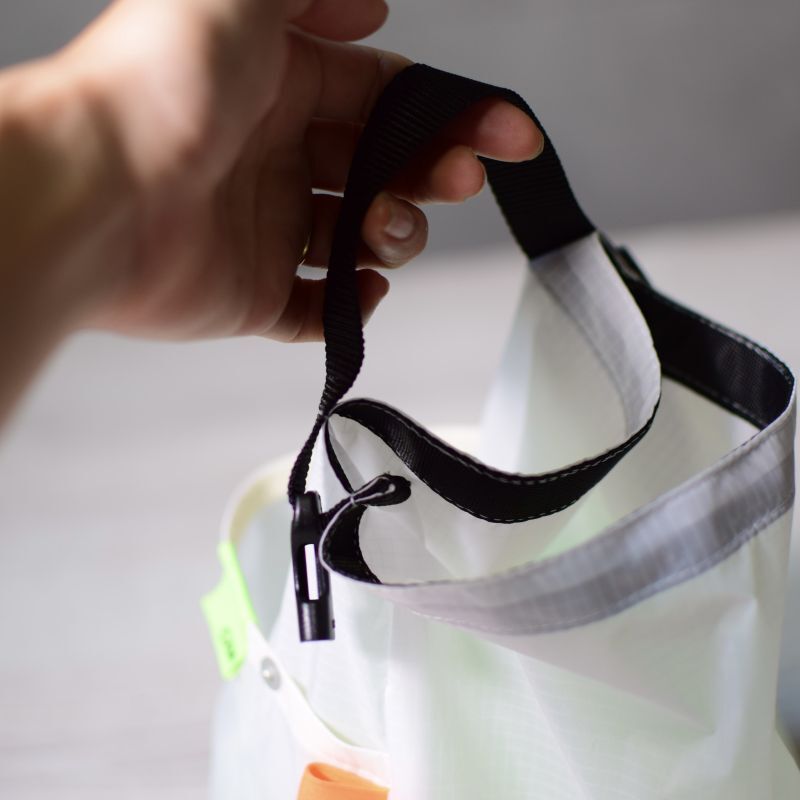 ---
Please select a custom option below.
It is also possible to purchase by selecting only the main options.